Registration for 2022-23 Academic Year is now OPEN
Welcome to NEW and RETURNING students!
Click the link below to apply for lessons or register for for Fall 2022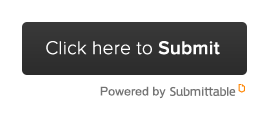 So, you want to study the piano? Congratulations!
We are glad you found our site.
We take pride in our ability to offer a unique approach to an education in the art of piano. Many of our students who have experienced our teaching methods have a story like the ones listed below and have found our studio and instruction style to be a perfect fit!
I have no musical background and don't even own a piano, but I want to give the gift of music to my children.

I just moved to the area

and I am looking for a teacher.
My child wants to quit. I am considering a

change of teacher

to help awaken his love of the piano.
I took piano lessons as a child and I would like to refresh my skills and enjoy playing piano again.
My daughter has been studying for some time and is not making progress. I would like to find a passionate and experienced teacher who will help her realize her musical potential.

I am an adult

and would like to learn how to play the piano.
We take our profession as music educators very seriously and strive to be sensitive, patient and honest, and to provide you with quality teaching in the art of piano.
Our goal is to discover your musical needs, hopes and dreams and help you achieve success at the piano.
We offer Traditional, Classical, Jazz and Suzuki Piano Instruction, Ear Training, Music Theory, Arranging and Composition for All Levels of Study
We hope to have the privilege of being a part of your music journey – one that will foster a lifetime of music making that is creative, beautiful, life-giving and enjoyable. Whether you have professional musicians in your family or are completely new to the music world, we are eager for the opportunity to serve as your teachers as we explore the world of music together!
Please drop us a line below if you have comments, questions or would like to begin lessons with us!